Welcome To SEWU Online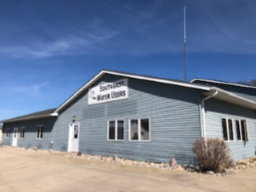 July Agenda.pdf 2021 MEETINGS SCHEDULE.pdf
---
NEW POLICY BEGINNING JANUARY 1, 2021
THIS IS FOR NEW MEMBERSHIPS ONLY, BEGINNING JANUARY 1, 2021, NOT FOR MEMBERSHIPS ALREADY ESTABLISHED!!
NEW MEMBERSHIPS FOR ALL 3 OR OUR DIVISIONS, SE - EAST, SE - CENTRAL AND SE - WEST WILL BEGIN WITH A NEW SERVICE FEE. THE BOARD OF DIRECTORS APPROVED THE INCREASE IN THE SERVICE TO $55.00 PER MONTH AT THE OCTOBER BOARD MEETING. THE OLD RATES OF $26.00 - EAST, $45.00 - CENTRAL & $45.00 - WEST WILL ALL START AT THE NEW SERVICE FEE OF $55.00.
THIS DOES NOT AFFECT THE WATER RATES, ONLY THE SERVICE FEES, FOR THE 3 DIVISIONS AS THEY WILL REMAIN THE SAME.
AGAIN, THIS IS FOR NEW MEMBERSHIPS ONLY, BEGINNING JANUARY 1, 2021, NOT FOR MEMBERSHIPS ALREADY ESTABLISHED.
---
Please note that a Payment Service is available. The Make a Payment quick link shown at the right is where you will go to set up your Payment Service Network (PSN) account. That is a one-time registration and will be used in all future payments you make with us IF you choose to use the site. Please note that you will only need your PIN# (KEY #) for registration and not your account #. There are a number of ways to pay your bill and a lot of information available for you to view. There is also a place where you should be able to enter your meter reading at the same time. PSN is an outside service and charges $1 per transaction when using your checking account and a 2.25% convenience fee of the payment amount when using your debit or credit card. Remember PSN is an additional payment option. You do not have to use this service if you do not wish. Please take the time to give the PSN site a look to see what it can do for you from the comfort of your own home or on the go any time day or night! You can go paperless - opt out of paper bills and receive an e-mail billing. You can even check usage charts etc. with a registered account. If you have trouble with anything at all, please either call PSN at their number on their site or give us a call here at the main office at 701.242.7432.
Forget to pay your bills on time? Sign up for Auto/Direct Pay (ACH)! There are no transaction fees when using ACH. If you are not signed up for ACH and would like to be - just give us a call at the office, it only takes a minute! For those of you who are already signed up with Auto/Direct Pay (ACH), remember you still need to report your meter readings each month. No worries, you can do it anytime by entering your meter readings on your Payment Service Network account, or by clicking the Meter Reading tab at the top of the page! With ACH never get a late fee again!
IF YOU DO NOT HAVE ACCESS TO A COMPUTER, FEEL FREE TO CALL AND WE CAN DO THE TRANSACTION FOR YOU OVER THE PHONE ON AN INDIVIDUAL BASIS.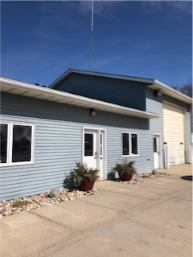 ---
Happy Spring!
The snow is gone and the delightful sounds of birds singing fills the air once again. For those that are snowbirds; the staff here at Southeast Water Users District would like to welcome you back home. If your water was shut off at the curb-stop over the winter please give us a call and we will get a technician over as soon as reasonably possible to turn it back on. It's also a good idea to keep an eye out for unexpected water surfacing around the curb-stop or your meter spinning when you are not deliberately running water. These may be signs of a leak.
Some exciting news, this spring we have been approved for a feasibility study on our West Well Field and Water Treatment Plant. Over the years our water quality in our West Well Field has declined with higher iron concentration and hardness of the water. With this study we are going to look at a number of different options which include:
looking for a different water source with better quality of water

doing some additional treatment of our exisiting water treatment plant to improve the finished water quality

explore regionalizing by a contract with a city to buy water
Older News
Some new payment methods have been added to the website as you can see on the right side of this front page call Make A Payment. PSN is a new payment service for you to use at your discretion. Take a look to see what is offered - we think you will like what you see! As always, if you have any questions, please let us know.
Please remember that we need a new meter reading each and EVERY month or the computer automatically issues an average (yearly avg.) for the month and assesses a $5 penalty for no reading. For those of you who do Direct Pay or Auto Pay by Bank and those of you who send in E-checks, we need those readings around the 15th of each month as billing is done at different times every month. If you register your account with the new PSN site, you can enter your meter readings there and they will automatically be downloaded to your account saving the office time and money! Please call the office with any questions.

In-System Expansion construction - west of the James River has been completed and all people who have their curb-stops installed now have access to safe water!
We have to thank all the people in the area who put up with the side effects of installing new line. Intermittant pressure problems, outages, and even broken lines come into play when doing a project of this size. The office fielded a number of phone calls that were expected, but people were generally very understanding of the issues at hand. That says a lot for the character of the people on the water system - the people that issued easements and the people that were patiently waiting for the water after waiting 3 years. Thank you so much!